by poedgirl on 10/11/09 at 7:18 pm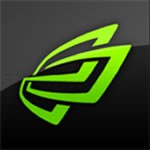 As many of you would already know, I have a computer in my car. The interface I use regularly is called Centrafuse, and they recently released version 3.0. So far, the biggest problem I've had with it was actually getting the download. I got really annoyed when the server reset the connection for my download a total of 6 times before I gave up for the night. I think I wasted about 1.2gb of bandwidth on not even obtaining the file.
After I was finally able to download the installer, I was pleasantly surprised by the new features. I decided to install it on my netbook before actually installing it in my car – just in case some things may go wrong. Set up was fairly easy, mainly because it hasn't changed much from the previous version. The new features make the interface much easier to use. These include the ability to open up the interface to the currently playing media from anywhere within Centrafuse, as well as a much less cluttered interface – which definitely helps hitting the button you meant to press.
One thing that just makes the interface – and your CarPC as a result – is the iPhone like animations. While it would be good to be able to swipe across the screen – like the iPhone – to change pages at the main screen, they still did a good job. All places where you would normally press scroll up and down buttons can be scrolled kinetically with a finger just like most modern touch phones.
One thing I'm disappointed at is the fact that it still doesn't get the RDS data from the radio stream when you are using a HD Radio. Here in Australia, we can't get HD Radio signals. I just bought the HD Radio because it was fairly cheap and can get analog signals as well – which has RDS data on most FM stations, it was also the only one I could find that does AM radio as well.
Overall, the update is very welcome and definitely makes the interface much easier to use. Also, because I have bought the application myself, I am able to give out a discount code that will take 10% off your total purchase, just enter the referral code: UEXUOEDAI when ordering.